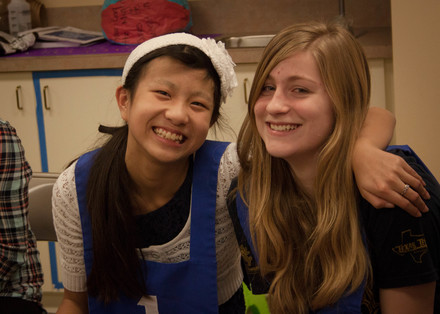 Officials Checklists
The following are checklists for officials of various types based on the stage of the meet.
Prepare ahead of each meet...
Meet Director
Schedule, draw, and officials' room assignments

Include all details on the officials' version
Exclude from the coaches' version:

Quiz start times for all but the first quiz after a break
Officials' room assignments

Scoresheets with team and quizzer names inserted
Roster of registration data
Google Chromecast device
All the above documents should be both printed for each room and included in the shared Google Drive for all officials.
Pack to bring to a meet...
All Officials
Laptop with wifi capability
Extension cord
If your power cord is 3-prong, ensure you have a 3-prong to 2-prong converter
Network hotspot or cell phone network bridge (if available)
Cell phone with camera (if available)
Audio recording device (if available and you've decided not to use your laptop)
Meet Director
Printer and blank paper
Auxillary wifi networking system (1 hotspot + 3 repeaters)
Setup up at the meet...
All Officials
Setup laptop and any other electronic equipment

Connect to a "Shafer Node" repeater (and ask Meet Director for password)
Prefer strongest node (and ask Meet Director for signal strength recommendation)
Prefer 5Ghz to 2.4Ghz if both options are available

Open a copies of the:
Verify you are synchronizing Google Drive correctly, or at least, that you can access the Google Drive shared folder for officials
Meet Director
Auxillary wifi networking system should always be setup and tested; assume primary wifi will fail

Locate best place for hotspot
Individually boot each repeater with hotspot nearby and test access points
Position hotspot in its best place
Quizmaster
In CBQZ:

Login
Always double-check on main page the following selections:

Quiz program
Material set
Questions set

Switch to Quiz Room
Set "Meet Name"
Set "Room" to correct room
Ensure "Official Quiz" is checked
Verify "Question Types" setting is correct

The default setting is probably correct...
However, verify that it's correct before proceeding

Select chapter distribution and weighting of last chapter set

Ensure all chapters up through the current chapter are checked
Ensure that "Chapter Weighting" is set to the same number of chapters that were added to the material since the previous meet, and the weight is set at 50%
Remember during the meet...
Quizmaster
In CBQZ, prior to each quiz:

Switch to Quiz Room
Verify "Room" set correctly
Verify "Quizmaster" set correctly
Ensure "Official Quiz" is checked
Set "Scoring and Teams/Quizzers" data

At the close of each quiz: Remember to click "Close"
Scorekeeper
Prior to each quiz, ensure scoresheet is correct and fully ready
When filling out scoresheets:

Fill in Team Name, Raw Points, and Team Points in the top right corner of the scoresheet
Fill in the Correct and Incorrect counts for each individual quizzer. Please do not write anything if the value should be zero (if a quizzer get 0 right and 0 wrong, you can leave their cells completely blank)
Fill in Quiz Number, Room Number, QM Name, SK Name

At the close of each quiz, send a picture of the scoresheet to the Head Statistician by at least one of these means:
Scoresheets stay in each room during the meet; they're brought to room 1 before the close of the meet
Take care of at the close of the meet...
Meet Director
Collect all paper scoresheets for archival