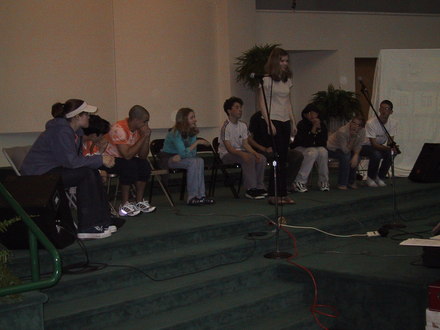 CBQZ Resources
CBQZ, or Christian Bible Quizzing, is a site dedicated to providing tools and resources to support Christian Bible Quizzing in various forms worldwide. The goal of the site is to provide:
Materials References
Bible Quizzing materials are made available from within the CBQZ application.
CBQZ Bible Quizzing Application
The CBQZ Bible Quizzing Application is a public resource developed, operated, and maintained entirely by volunteers for the purposes of supporting and encouraging Bible quizzing.
"Inside Quizzing" Podcast
The "Inside Quizzing" podcast is a more-or-less weekly podcast from quizmasters Gryphon Shafer and Scott Peterson. Each week, these two will discuss quizzing topics, details about the memorization material on a typical quiz season schedule, and anything else they find interesting related to Bible quizzing.
Popular Web-Based Podcast Listening Options